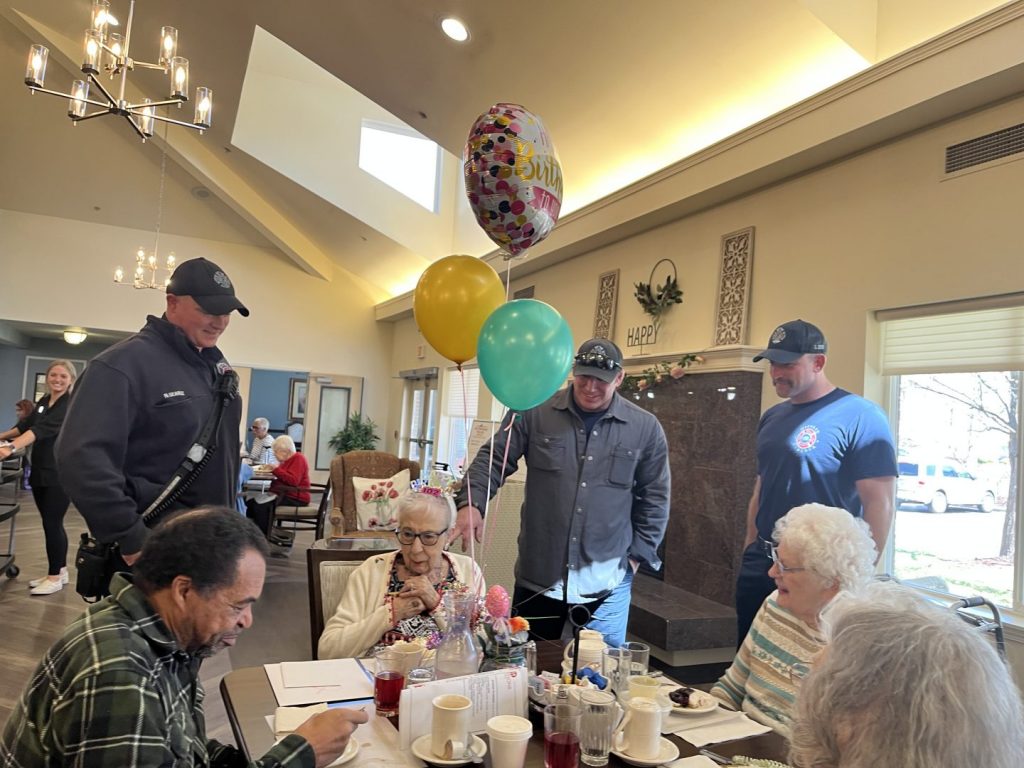 Meet Annabelle Romine, most likely the oldest Gahanna/Mifflin Township resident. Turning 102 years of age on March 28th, Annabelle is certainly amongst the youngest at heart. A woman who continues to live a full and active life, which she attributes to her longevity. Retiring at the age of 98, with 48 years at the Minerva Park Golf Club snack bar, she was forced to retire when the club permanently closed. She wished she could have reached the 50-year milestone as she loved working there; it was a happy place to work, enjoying the everyday banter and humor of the golfers, along with the occasional prank.
Annabelle was born in a farmhouse between Somerset and Glenford, Ohio in 1921. Her father was a migrant crop farmer requiring her family to frequently move. She recalls going to nine schools in her childhood. Struggling to make friends at each new school, coupled with meager family finances, made for a challenging childhood for her and her two brothers. After graduating in 1939 from New Lexington High School, she worked as a nanny for Russ Canter, the acclaimed Chief WBNS radio announcer. Later, she worked at Timken, where she made ball bearings. She met her husband and was married in 1945. She remembers their courtship took place mainly on the dance floor. After work, most evenings, they would go to dinner, then dancing. They had a son and daughter who now reside in Ohio and Idaho, respectively. Her husband passed away after 48 years of marriage. Knowing that his smoking may have caused his stroke and heart attack, she advises others to kick the habit.
A broken hip led her to her residence at Rittenhouse Village in Gahanna. Although her dancing days are over, she still enjoys slow walks in the fresh air and participating in the planned activities with her friends. A visit from her Mifflin Township Firefighter/Paramedic friends, Nick Searle, Dave Rella, and Chris Henry, added to her birthday festivities.
Annabelle has no regrets in her life and no fear of dying. She knows she will someday be with her loved ones again in an afterlife. Until then, she plans to wear her bright colors, sport her shiny jewelry collection, and coax her friends to drive her to all her favorite thrift stores. Keep smiling Annabelle and Happy Birthday!