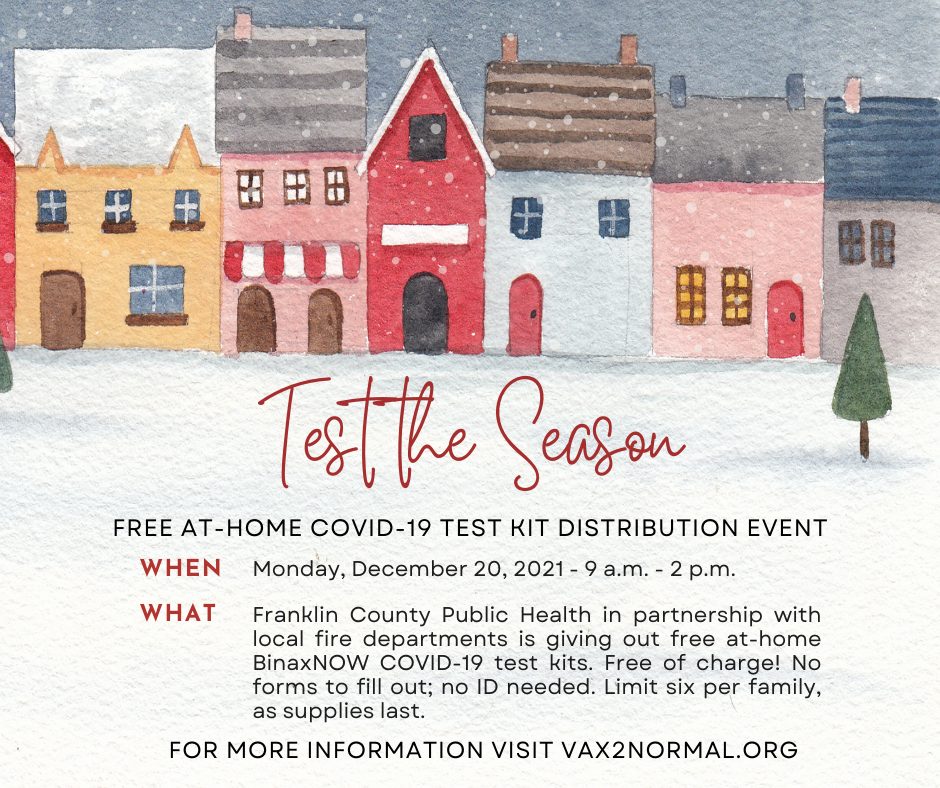 Free BinaxNOW COVID-19 Test Kit Distribution Event
Mifflin Township Division of Fire will be distributing free BinaxNOW COVID-19 test kits, in partnership with Franklin County Public Health, on Monday, Dec. 20 from 9 a.m. to 2 p.m. at the four fire stations located in Gahanna and Mifflin Township. Stations are located at:
Station 131: 475 Rocky Fork Blvd. in the Hunters Ridge subdivision
Station 132: 2459 Agler Rd., serving the unincorporated portion of the Township
Station 133: 501 Beecher Road, serving the northeast quadrant of Gahanna
Station 134: 422 McCutcheon Rd. in the Woodside Green subdivision
Kits are limited to six per family, and will be available while supplies last.
For additional details, including other distribution locations, visit the Franklin County Public Health website at https://vax2normal.org/testing/ or call Mifflin Township at (614) 471-4494.