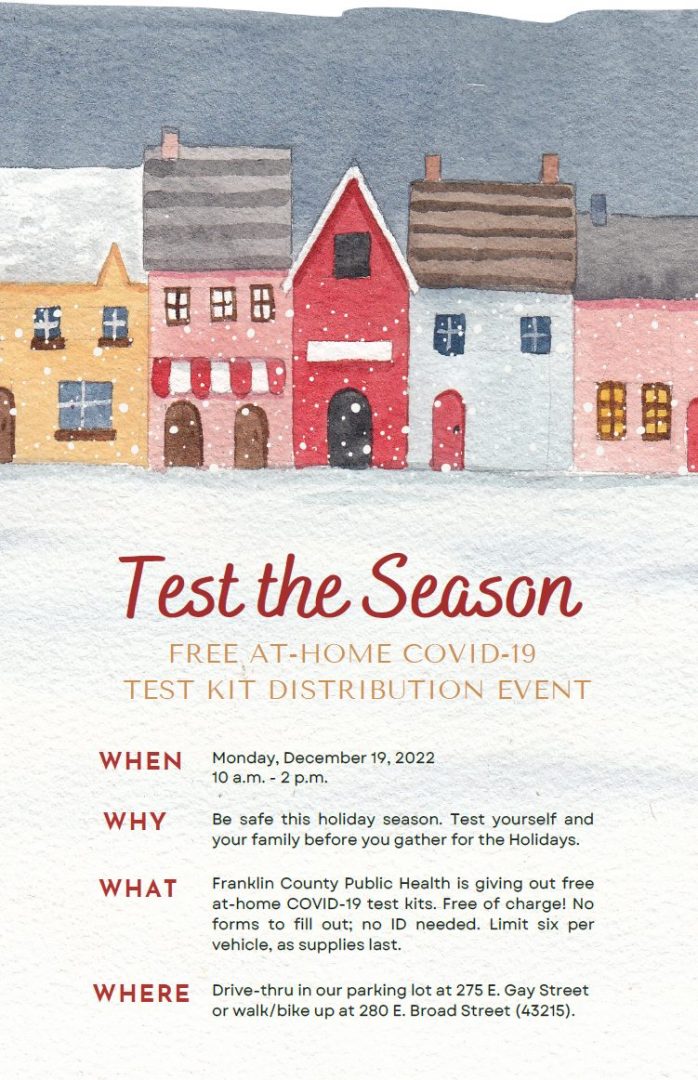 Test the Season! COVID-19 Test Kit Distribution event
Test the Season! Free at-home COVID-19 Test Kit distribution event this Monday, December 19th. Click the flyer for details!
When: Monday, December 19, 2022, 10am – 2pm
Where: Drive-thru in the parking lot at 275 E. Gay Street, or walk/bike up at 280 E. Broad Street.
This event is hosted by Franklin County Public Health.